FOREST CITY DIAGNOSTIC IMAGING opened in 1998. We were formally known as Forest City Open MRI because we had the first open MRI machine.
We expanded our business in January 2005 and moved to our current location. Our services include TWO High Field Wide Open Bore MRI's, the Siemens Aera. Our CT is a 64 slice, the Siemens Somatom GoUp, offering the lowest radiation dose possible, Xray, and Ultrasound.
Feel Right At Home
Our facility has the feel and comfort of home to help you feel more at ease.
Paperwork Assistance
We can also assist with insurance paperwork associated with your healthcare.
Phillips Technologies
Film less imaging from Phillips Technologies is the leading edge Imaging system we have.


Free Parking
Ample free parking and just a few short steps to our front door.
Expert Technologists
We have a staff of expert technologists who are well versed in patients with claustrophobia.
Your time
We understand that your time is valuable, our goal is to never to make you wait longer than a few minutes in our waiting area. Unlike a hospital where schedules can be disrupted due to emergency care.
We will apply the highest professional standards when delivering patient and physician services. For this reason, Forest City Diagnostic Imaging obtained their ACR Accreditation.
The ACR awards accreditation to facilities for the achievement of high practice standards after a peer-review evaluation of its practice. Image quality and procedure evaluations are conducted by board-certified radiologists and medical physicists who are experts in the field. The program also evaluates personnel qualifications, adequacy of facility equipment, quality control procedures and quality assurance programs.
When you choose an ACR-accredited facility, you know the personnel are well qualified, the center has gone through a rigorous review process to be sure it meets nationally-accepted standards. The equipment is appropriate for the test or treatment you will receive, and the facility meets or exceeds quality assurance and safety guidelines.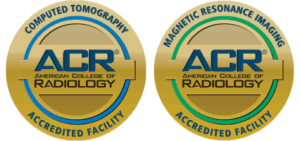 We understand that
your time is valuable.
We understand that
your time is valuable.
Cost Effective
Out of pocket expenses are generally thousands less than the hospitals.
Convenience
Convenient hours for your busy life with night and weekend scan times available.
Efficient
Quick, easy, on-time scheduling; we value your time.
Quality
Accredited by the American College of Radiology.
Reports by Board Certified Radiologists.
Forest City Diagnostic Imaging strives to provide the best customer service possible to our patients. At FCDI, we understand that everyone's time is valuable. We try to make our scheduling process as simple as possible. It is as easy as letting your physician that you would like to have your imaging at FCDI. Have your physician fax the order to us. We take care of the rest, and will contact you as soon as possible. Outside of the normal 8:30-5 hours, we offer early morning, evening, and Saturday appointments to try and accommodate everyone's schedule. We will usually be able to schedule your appointment within a day or two, and for CT, Ultrasound, and X-ray we can even accommodate same day appointments. MRI may also be same day, but usually the next day.
We also know how important it is for your doctor to receive your results promptly. Our Radiologists strive for a 24-48 hour report turn-around time. Your physician is able to see your images on our website as soon as your exam is completed. We are also able to send your images via secure private connections to all the local hospitals in our area. Even to UW-Health and Loyola University Health Systems. So, if you need surgery or any other procedure, we have a private connection with several health systems. 
We are conveniently located at 735 N. Perryville Road in Rockford. (Lower level of the Crimson Ridge building) There is parking directly in front of the building. If you need assistance, please don't hesitate to call us at 815-398-1300. We will be right out to help you. Once inside the building, there are no long hallways to trudge through like at the hospitals. You walk right into our waiting area and are greeted by our receptionists who will promptly start the check-in process.
Are you concerned with cost?
Are you concerned with how much your MRI, CT scan, Ultrasound, or other imaging exam will cost you? If your insurance plan has a deductible or coinsurance, or if the exam is not covered by insurance, you may pay significantly more for you imaging at a hospital than you will pay at Forest City Diagnostic Imaging. Please see the table above.
The table above compares the average charges for imaging exams at several local hospitals to the average charge at Forest City Diagnostic Imaging. The charge is the "list price" for an imaging exam, before the application of discounts, and before any reduction to reflect the rates negotiated by your insurer. As discussed in more detail below, the actual out-of-pocket costs for each patient will vary based on a number of factors, including whether the patient qualifies for a discount, whether the procedure is covered by insurance, and if so, whether any deductible, co-insurance or other limitation applies.
Average Billed Charges
MRI Without Contrast
Average Billed Charges
MRI Combined
Average Billed Charges
CT Without Contrast
Average Billed Charges
CT With Contrast